* EUROPA*
*MODERN SCANDINAVIAN DESIGN 1970īs*
Doll House Furniture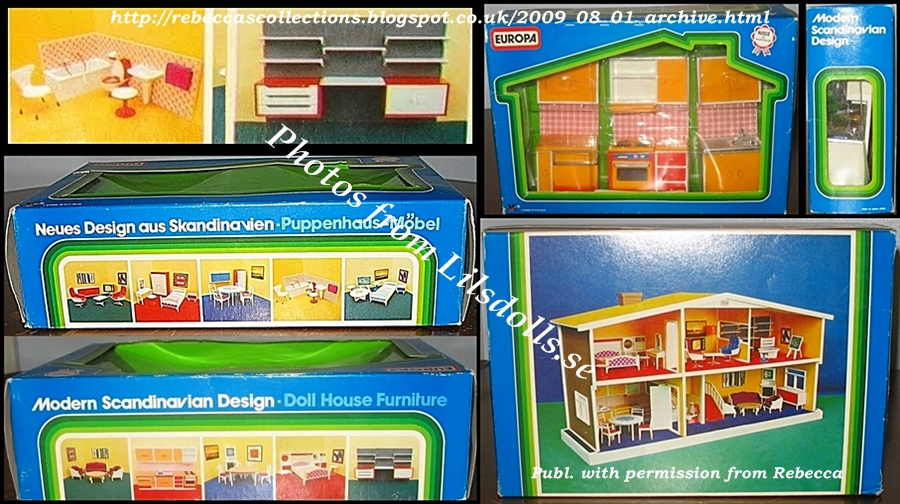 Rebeccas box with "Europa" dollhouse furniture. The Photos on the box shows some similar
copies of Lundby, Brio and other companies dollhouse furniture. The box is marked "Europa
on the left and "Rusco" of Australia on the right" ?
Maybe they had a deal with these companies to do this. This practice was not uncommon,
when it came to certain toys. For example the Ginger doll, according to websites references
about dolls. Who knows.......
(I made a photo-collage of Rebeccas photos)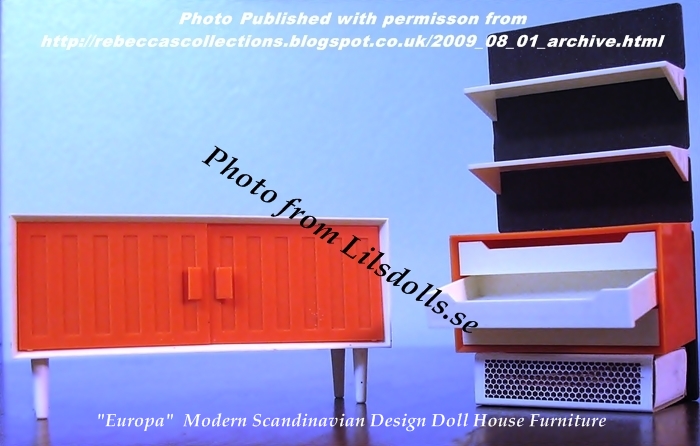 Rebeccas "Europa" furniture. The white part at the bottom of the
bookshelf, is just an additional support so that it can not fall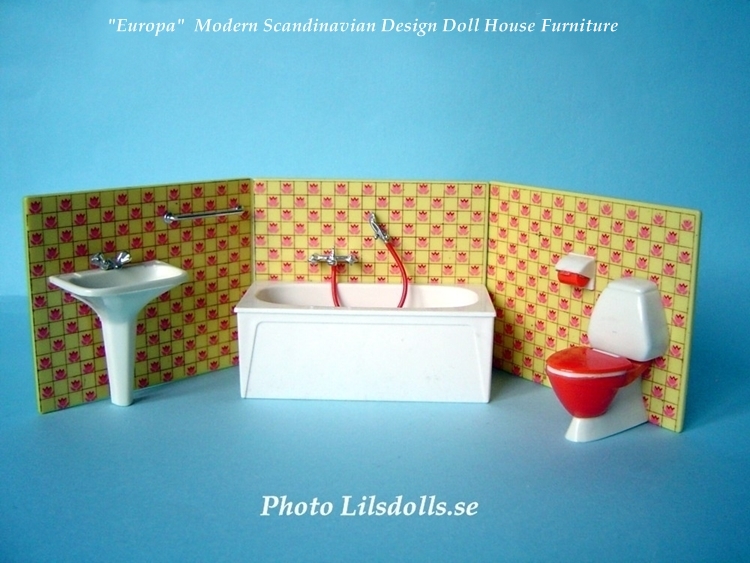 My bathroom "Europa". The colors of the toilet on the box are
reversed when compared to mine.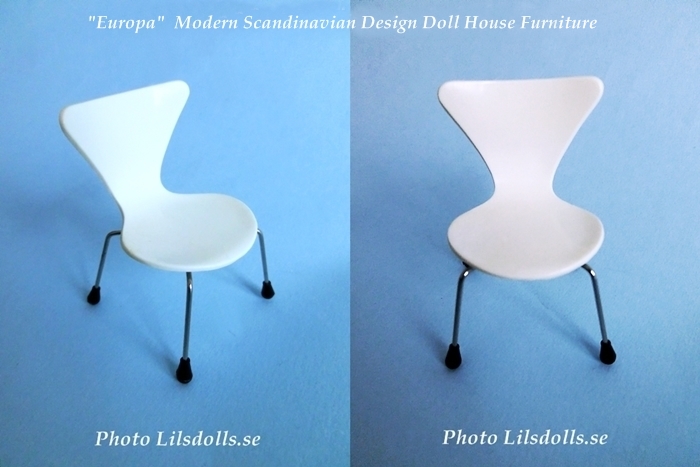 My chair has two holes in the plastic underneath, in the
space between each chair leg.
I remember one thing.
A few years ago, a guy at a fair told me that Brio sent loose furniture to Germany for
packing long ago. Did not think much of it then, because I assumed they just packed
there and then sold with Brio logo?
Perhaps it was so that the they manufactured and sold the furniture and even perhaps
"the right" to other companies to produce and make changes and sell under a contract
under their own name. ?? Brio launched the first dollhouse in Germany ca 1971.