Monica sommaren1963 och julen 1999
Monica in the summer 1963 and christmas 1999

I came up with the ideŽ to make miniatyr models of this coat, skirt and top,
because I knew that my sister never forgot how much she liked them.
I took a Barbie doll that I think looked a lot like her and styled her so
they mached each other.
She looked really surprised when she opened the present!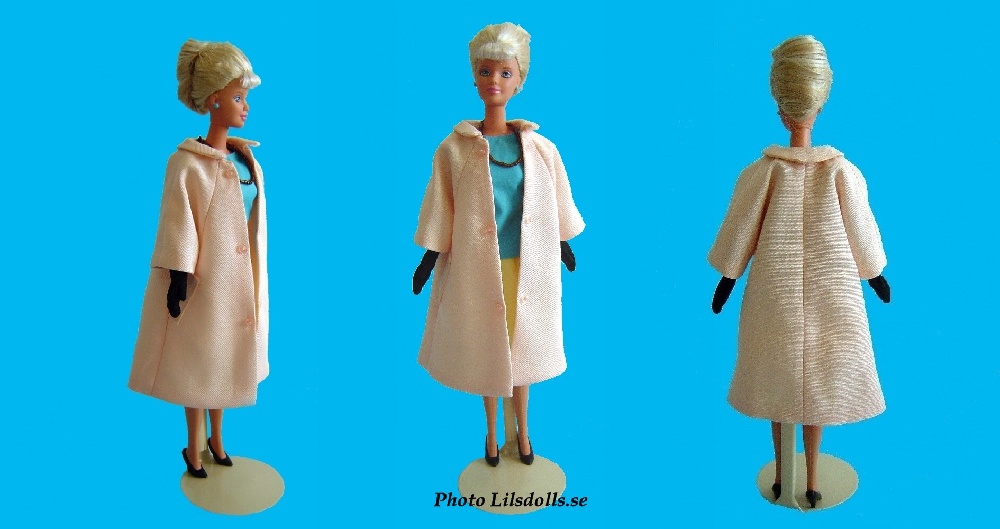 Christmas Present year 1999. Miniatyr model of Monicas outfits from 1963.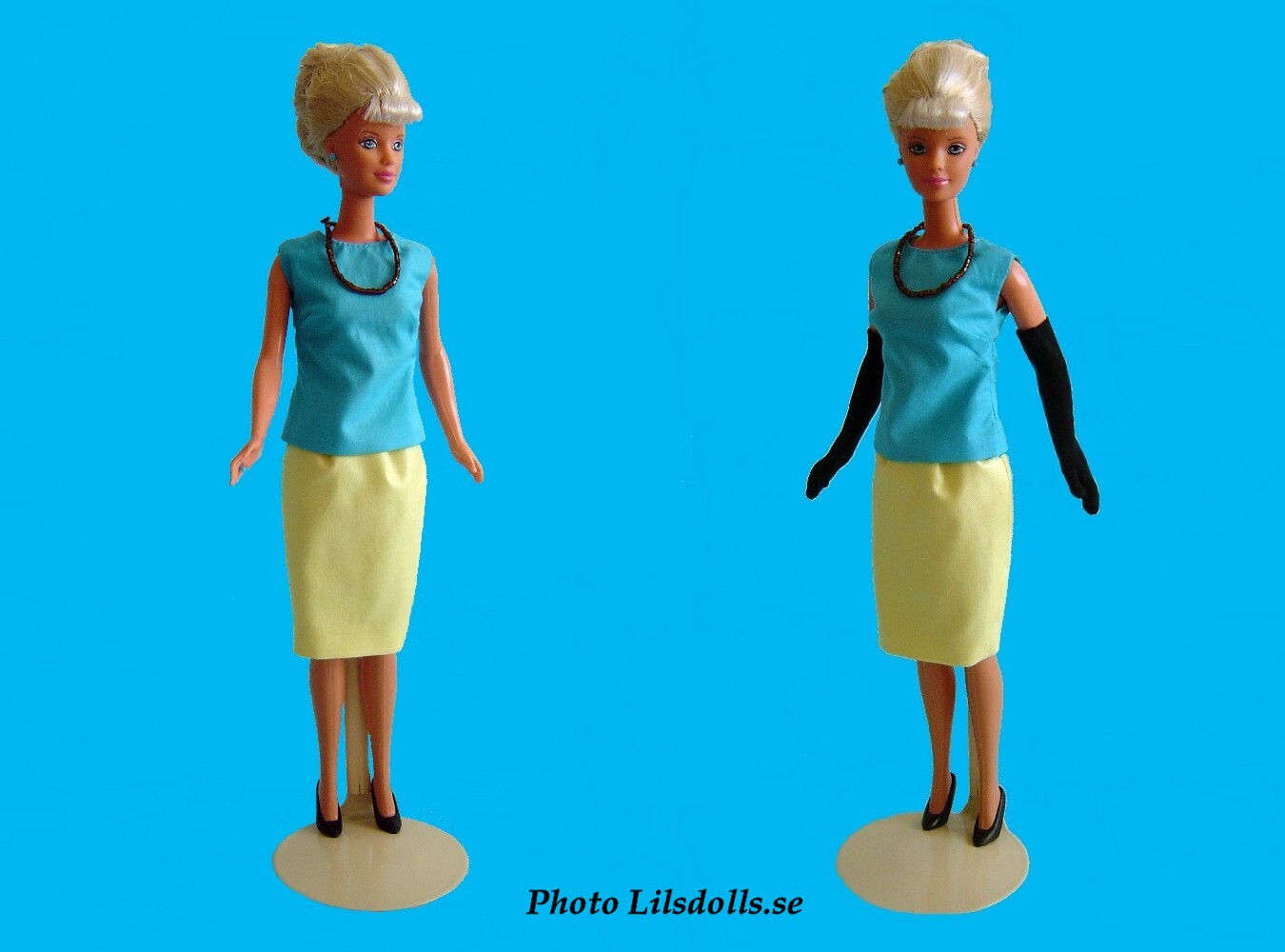 The Top and Skirt are made of cotton fabrics. The Gloves are made of a syntetic fabric.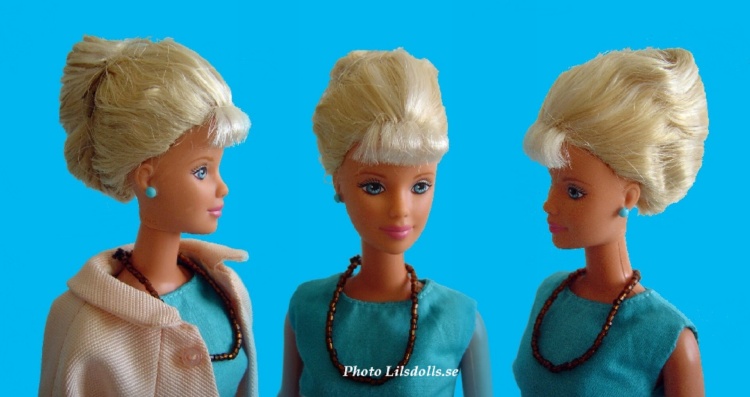 This hairstyle was popular at the time. The miniatyre necklace is similar to one of hers.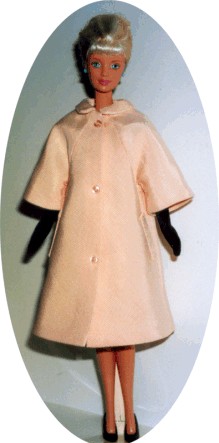 This photo is old .
2012-12-11,Lil
Home to Lilsdolls