The Rose-House, the third and fourth floor



| | |
| --- | --- |
| The Balcony on the backside | The Balcony from above |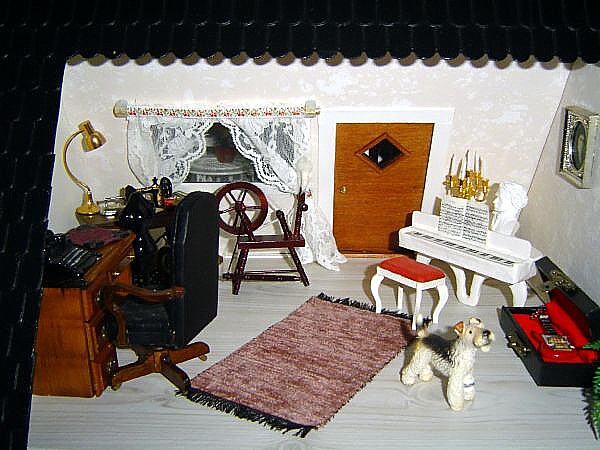 The Workroom
| | |
| --- | --- |
| The Workroom left | The Workroom right |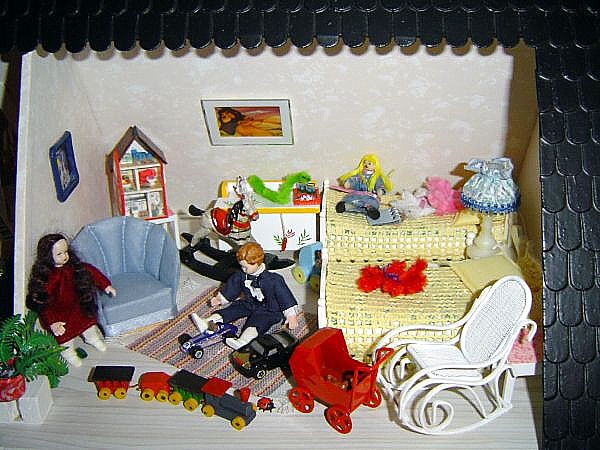 The childrens room
| | |
| --- | --- |
| The childrens room left | The childrens room right |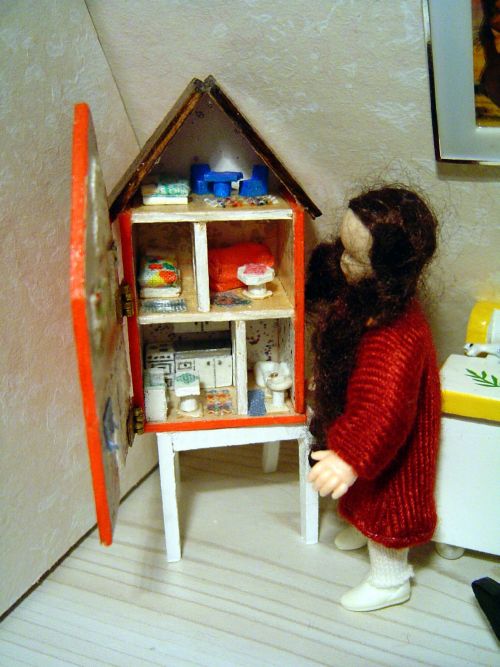 Dollshouse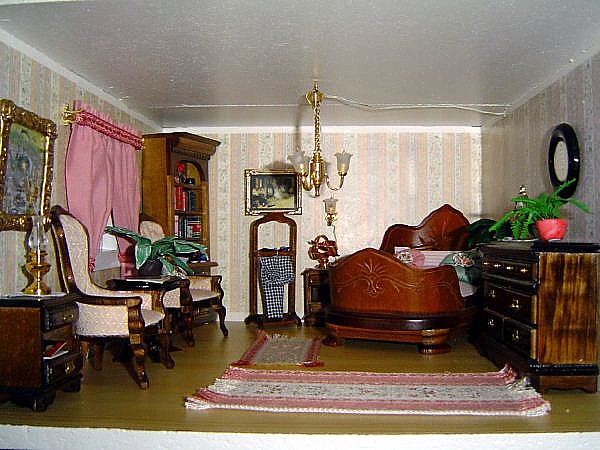 The grown-ups bedroom
| | |
| --- | --- |
| The grown-ups bedroom left | The grown-ups bedroom right |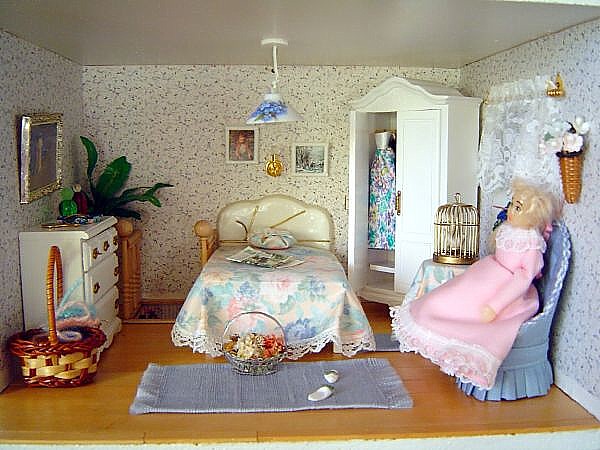 The teenage girl bedroom
| | |
| --- | --- |
| The teenage girl bedroom left | The teenage girl bedroom right |

Things I have made for my Rose House/Saker jag gjort till mitt Rosa Hus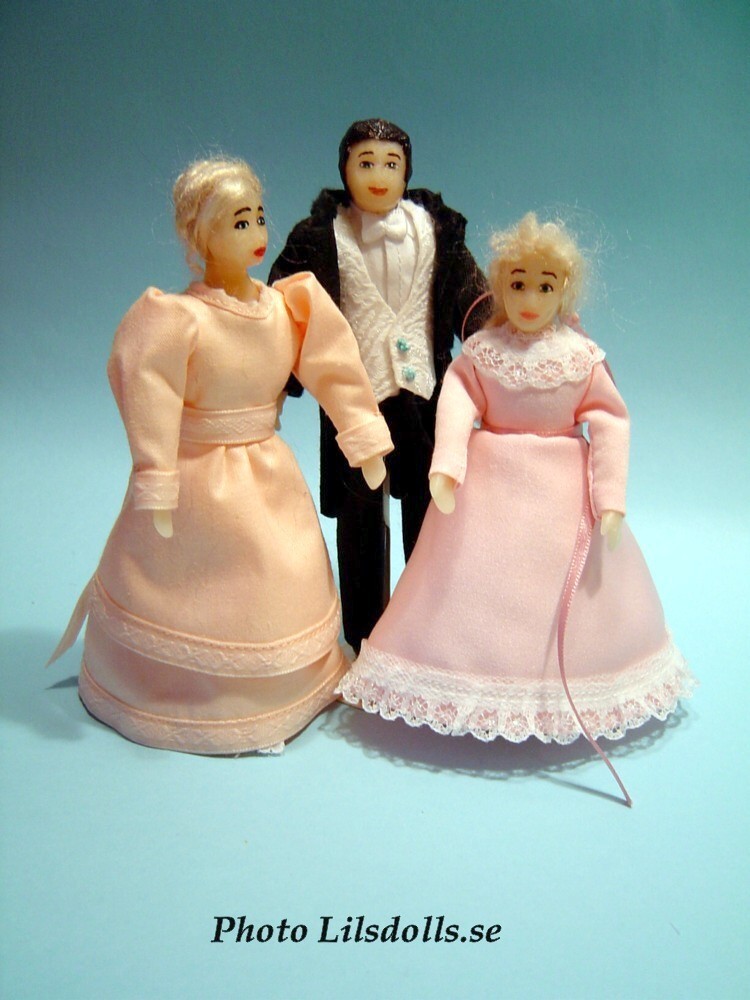 The family in the Rose coloured House
Made by Lil of Fimo, fabric, steel-wire and paint.
| | |
| --- | --- |
| Friends of the family | The house keeper |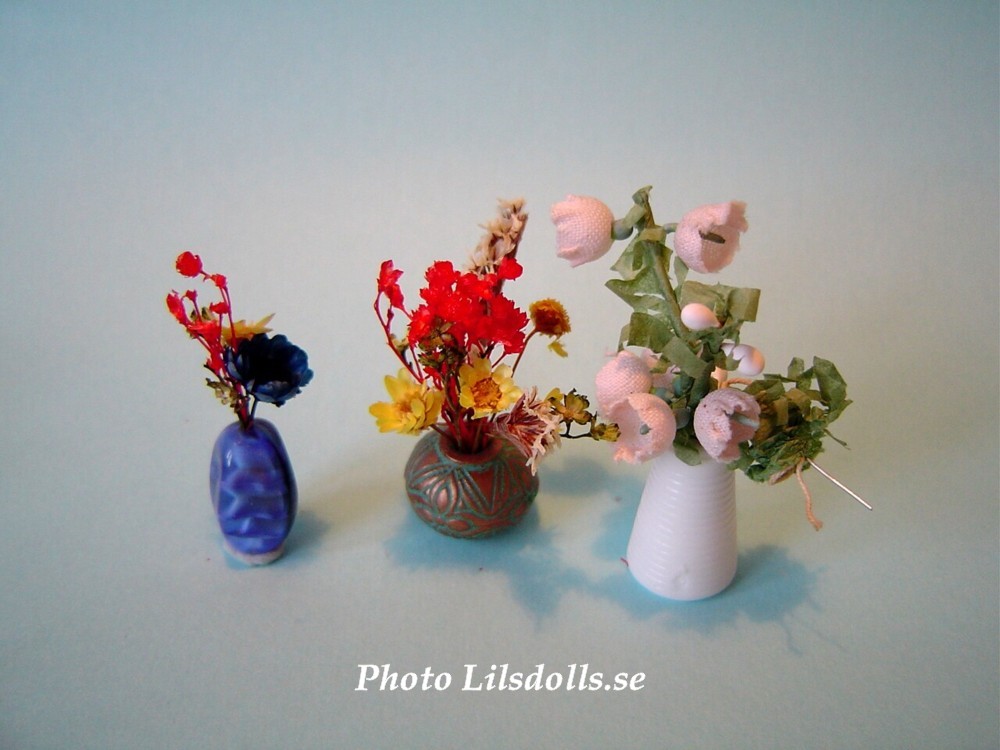 Two vases made of pearls. The white is a strapholder for window
blinds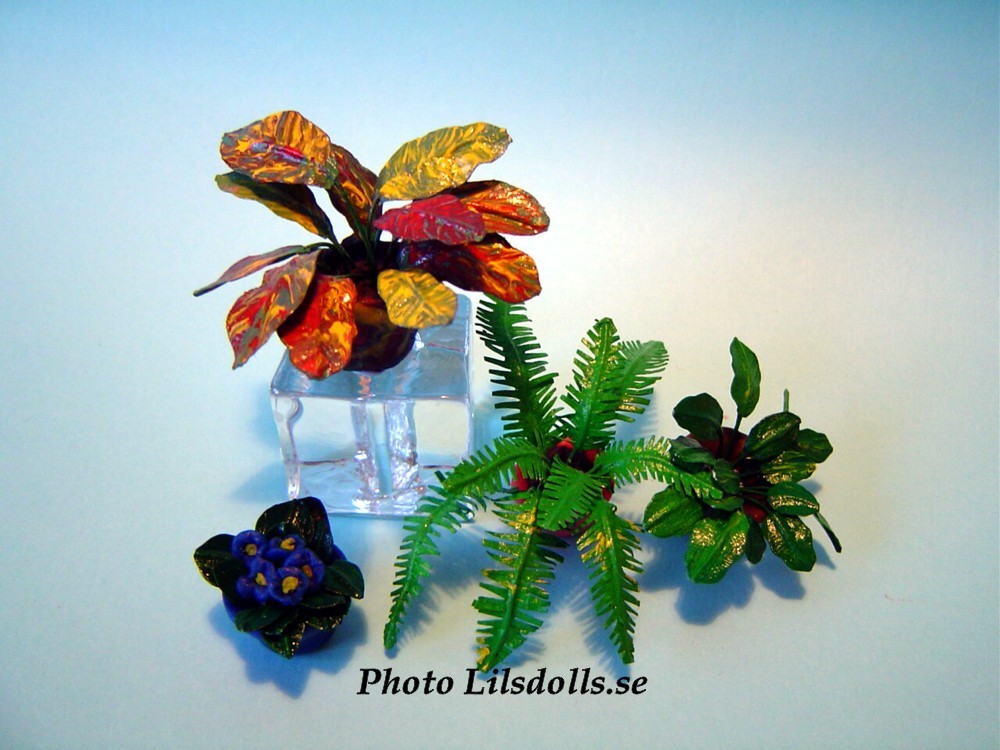 The plants are made of green steel wire, papertape, paint and
Fimo Clay.
The laundry rack is made of a nitting needle and tooth threads. The
scale and the clothes-basket is made of Fimo clay. The washboard is
made of wood.
The towles are made of fabric. The soap, toothpaste, tootbrushes
and cups are made of Fimo clay. The toilett-paperholder are made
of Fimo, a golden wire and the paper is real soft paper. The sponge
is a real tiny sponge.
The pink whisk is made of a spring from
an old ink-pen, steelwire and Fimo clay.
The blue is made of Fimo and steelwire.
The cake is a Dream cake
Bananas oranges, apple, cumber,
tomatoes and the bowls is made
of Fimo clay

A small extra Electric stove made
of Fimo clay. The saucepan holders
are crocheted in cotton yarn.The
jam pots
are made of Fimo clay and fabric
Nitting made of yarn and sewing
pins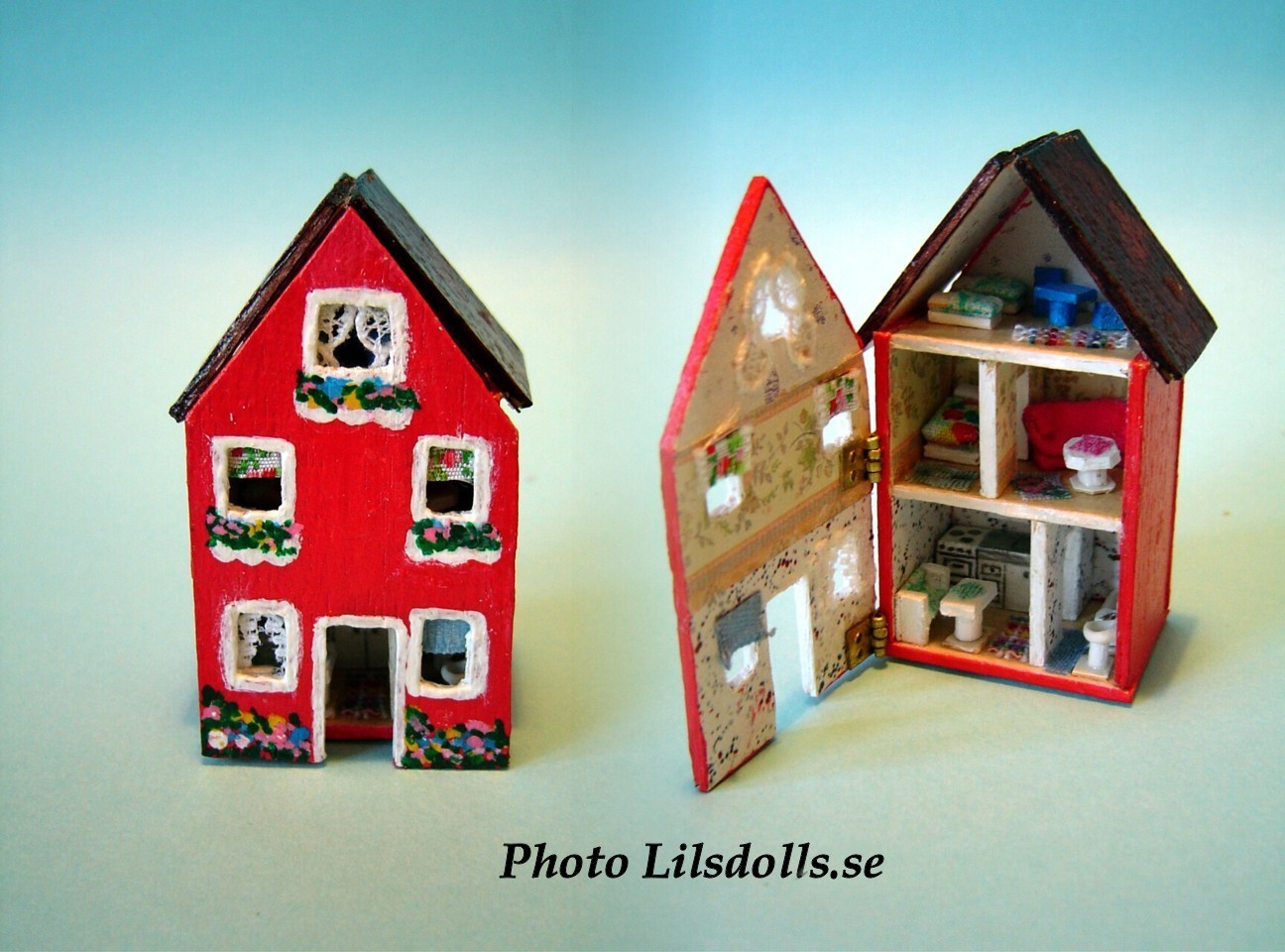 The dollshouse dolls miniature Dollshouse and the tiny furniture
are made of wood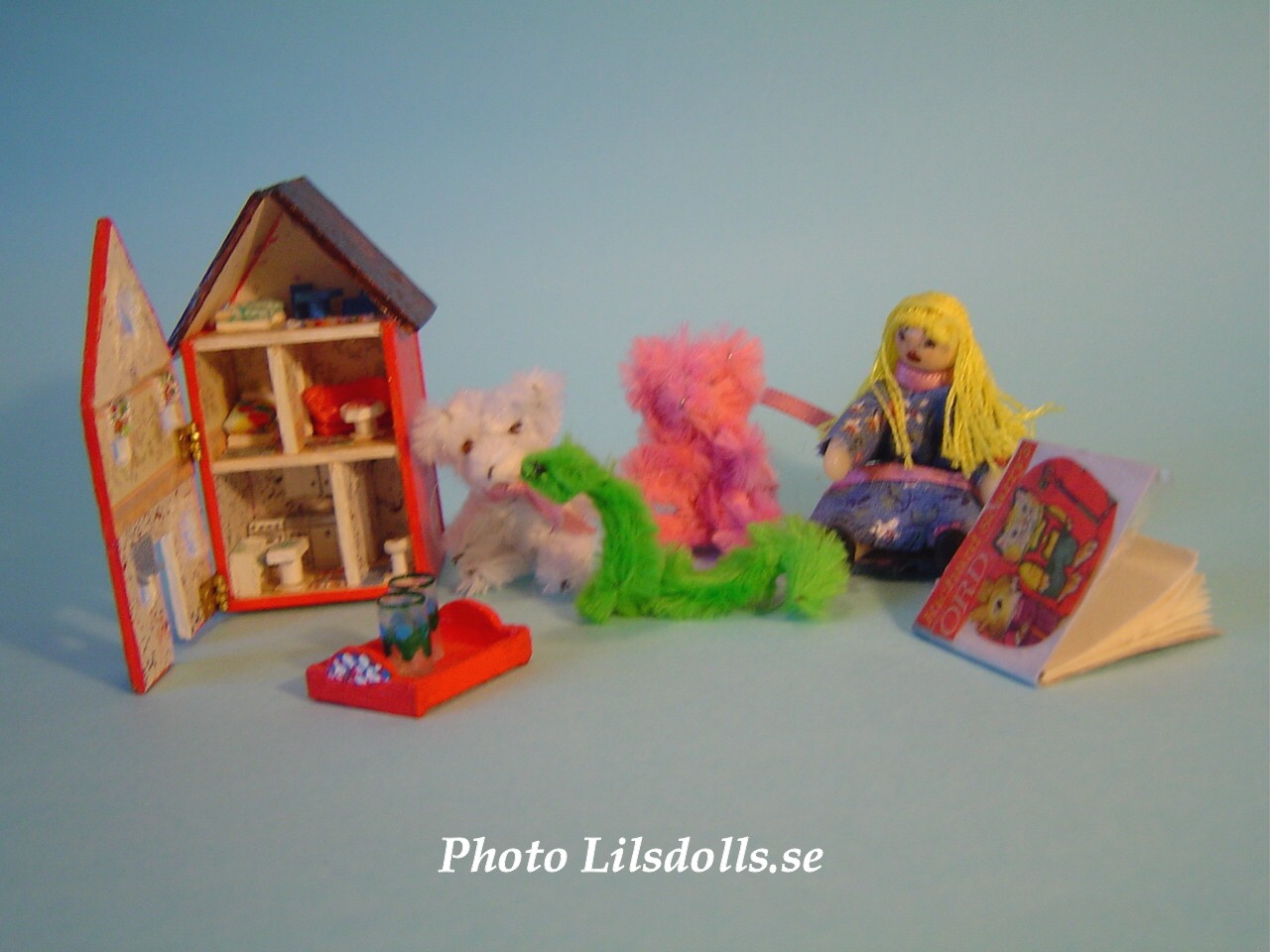 Toys made of wood, fabric, pipecleaner and paper. The glasses
are made of straws
Three carpets made of fabrics. Two is
weaved on a childs toy
Five cushions made of fabric


Some furniture that I have made

This is a model of my bed. I made it of wood, Fimo clay, a golden steel wire
and fabric.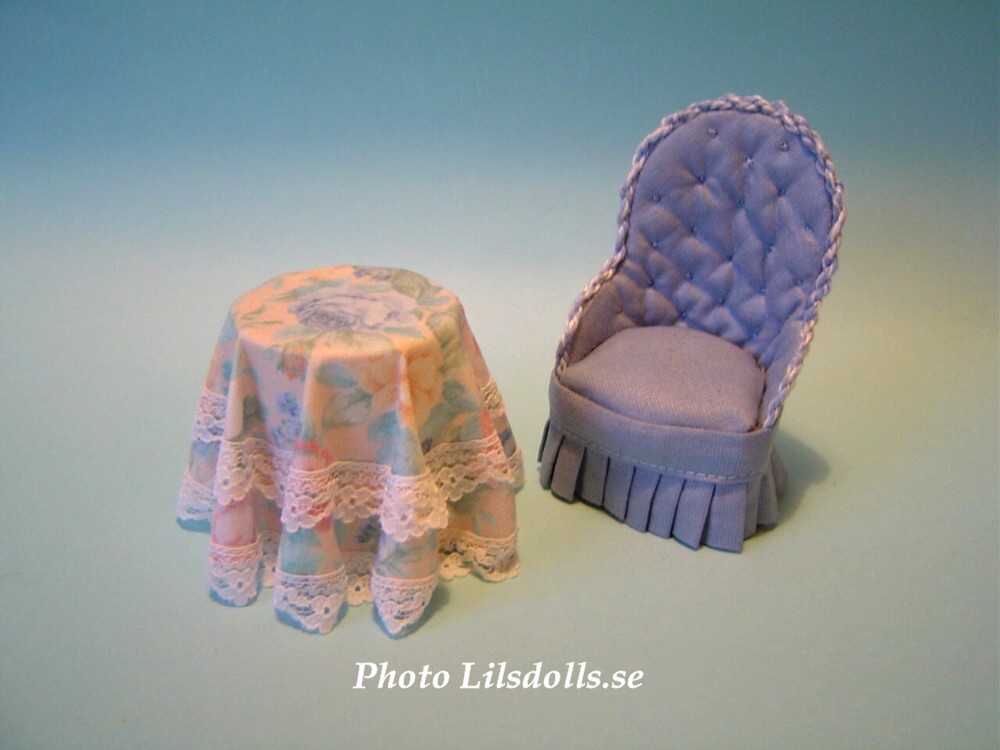 The Emma chairs back is made of hard cardboard covered with
fabric. The seat are made of wood and fabric.
The table to.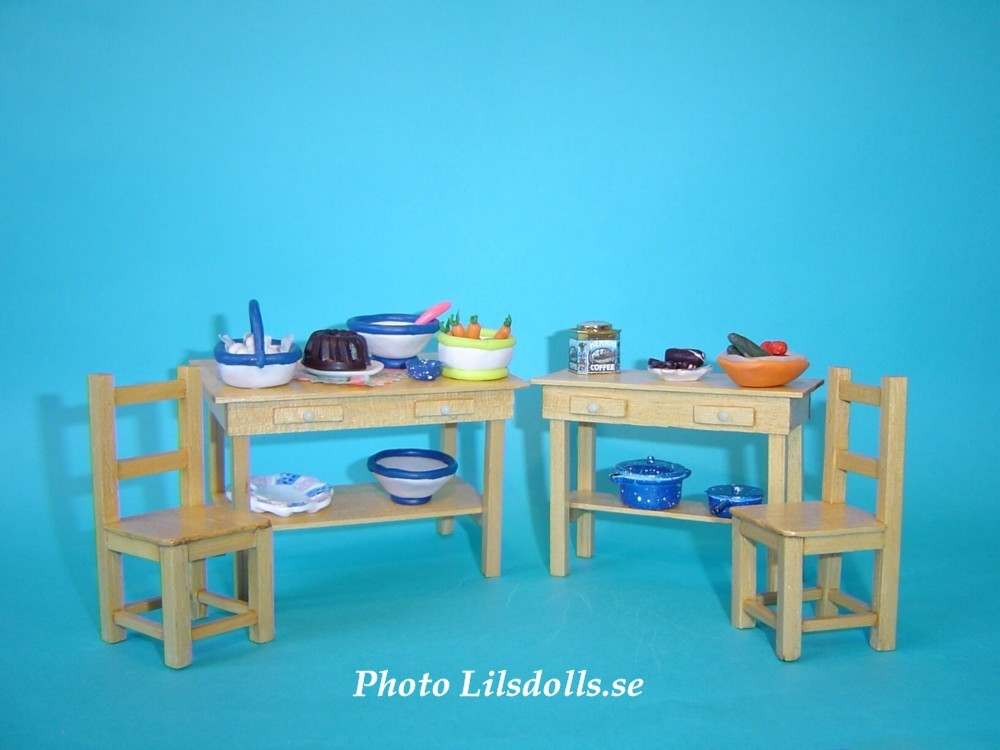 Kitchen work bench and chairs are made of wood

2011-06-25/ LIL
Home to Lilsdolls